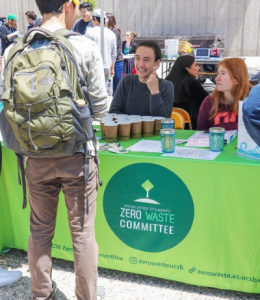 UCSB's Zero Waste Committee is always looking for enthusiastic new members and collaborators! If you are interested in getting involved and reducing waste on our campus, email us at zerowaste@as.ucsb.edu for our meeting details!
Any organization or individual that wants to collaborate on an initiative, project, or event, send us an email.
Check out our Link Tree for zero waste tips, updates and information!