Welcome to the A.S. Zero Waste
Committee!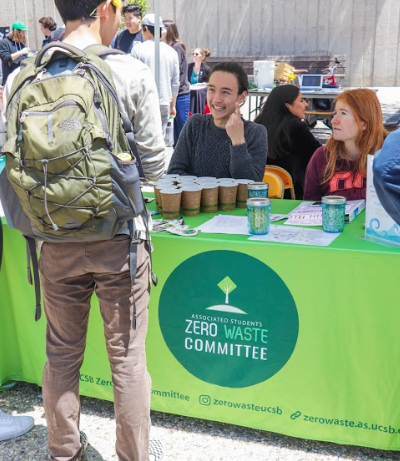 The UCSB Zero Waste Committee is a student group dedicated to reaching the UC system-wide goal of Zero Waste. We design and implement a variety of projects and sustainable practices that help our campus to be as zero waste as possible.
In order to meet the UC wide zero waste goals, students must work together to minimize water and energy use, make more sustainable purchases, and recycle/compost as much as we possibly can. By making small changes together, we can make a create a more sustainable and greener world!
We are always open to enthusiastic new members or collaborators! If you are interested in getting involved feel free to send us an email for meeting details!
---
Any organization or individual that wants to collaborate on an initiative, project, or event, you can send us an email!
---